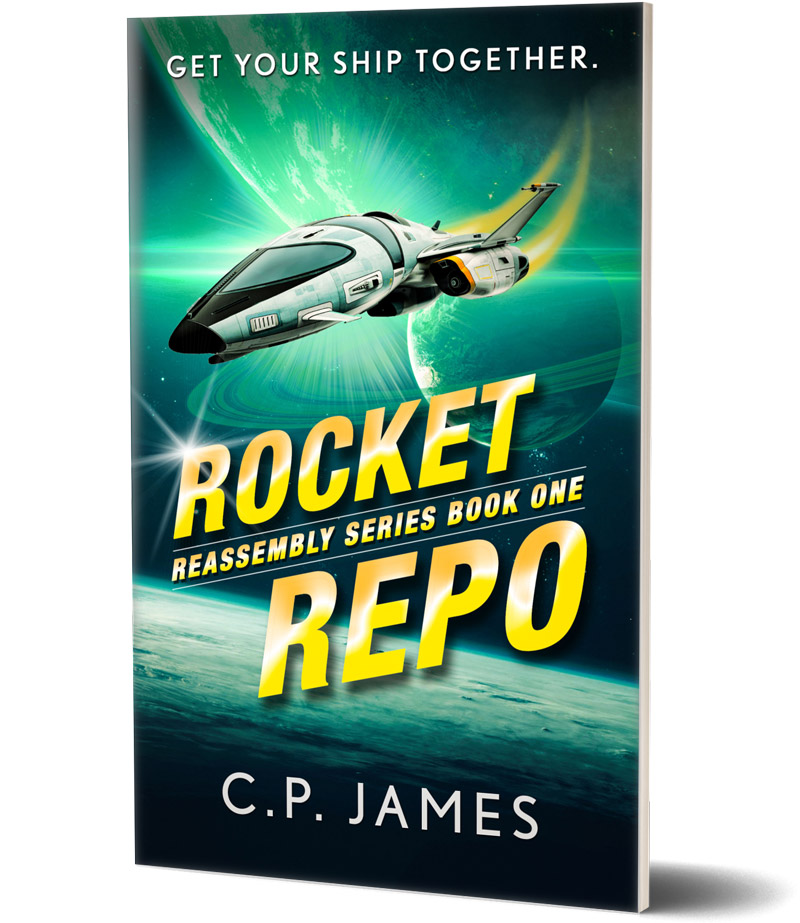 Stuck on a dead planet with an alien in his head, ace pilot Geddy Starheart must come out of retirement to save the universe from the Zelnads. Better get his ship together.
When Geddy stole his boss' starship and fled to Earth 2, his goal was to disappear. But when an eons-old alien spore named Eli starts living rent-free in his head, plans change. Next thing he knows, he's building the only ship that can bear Eli home. Seven years later, on the eve of their departure, it's not Geddy who disappears but his one-of-a-kind ship.
A desperate escape off-planet lands him aboard a creaky salvage trawler with a can-do crew and the galaxy's worst business model. The search for Geddy's missing ship exposes a conspiracy to destroy all intelligent life in the universe, which technically includes them. Will they stomp the Nads, so to speak, or hit the reset button on civilization? With this bunch, it could go either way.
If you like fun, fast-paced sci-fi with relatable characters, solid storytelling and dry wit along the lines of Guardians of the Galaxy, Galaxy Quest, Men In Black, and The Orville, you'll devour Rocket Repo: Book 1 of Reassembly.
… full of action and made me laugh quite often.
… well written, wry and amusing.
The book is full of action and twists can't wait to read the next book.
The main characters are interesting rather than the usual suspects.
… a fun romp through space while riding the mind (minds?) of an interesting character.
Truly a Humorous Space Opera
A humorous, creative adventure! A fun read!
Reassembly
Former henchman and ace pilot Geddy Starheart teams up with the microscopic alien in his head and the stalwart crew of a salvage trawler to find a missing ship and save the universe. A thrilling and hilarious adventure through the cosmos!
The Cytocorp Saga
The survivors of a domed city on a future Earth fight to stop an evil corporation from enslaving all of humanity.